Maps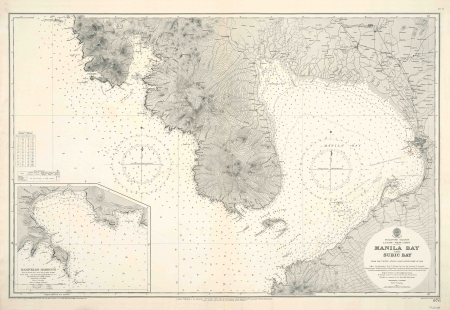 Artist / Author / Cartographer:
Hydrographic Office of the Admiralty
Title:
Manila Bay & Subic Bay
Date:
1928
Medium:
copper engraving
Size:
63.5 x 97cm
Description:
Philippine Islands. Luzon - West Coast - Manila Bay and Subic Bay from the United States Coast Survey Chart of 1920. Soundings in Fathoms. Engraved by Davies and Company. Chart No. 976.
London. Published at the Admiralty 24th October 1922 under the superintendence of Rear Admiral Fredk. C. Learmonth C.B.C.B.E., Hydrographer. Small corrections to 1930.
With inset lower left of Mariveles Harbour.
References:
Item Code:
MA8097
attachment: