Maps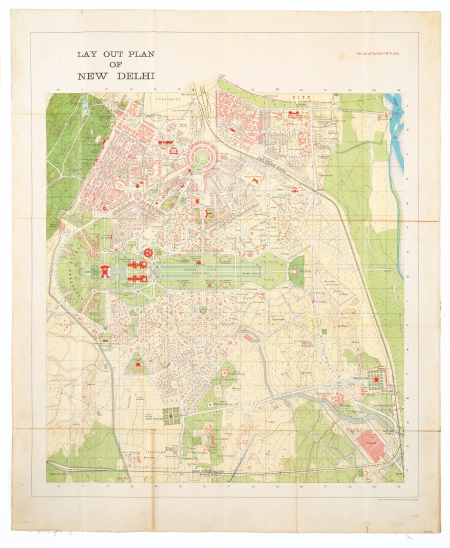 Artist / Author / Cartographer:
Survey of India Office
Title:
Lay out plan of New Delhi
Date:
c1938
Medium:
heliozincograph
Size:
92 x 75 cm
Description:
LAY OUT PLAN OF NEW DELHI
Backed on canvas and folded, bound into blue cloth covered hard boards with gilt title to front and black string to hold closed.
Printers details: Heliozincographed at the Survey Office of India Offices, Dehra Dun.
Top right corner states: For use of Central PWD only (Public Works Department). Map would not have been available for public sale.
An attractive plan of New Delhi undated, but likely 1930's. At bottom are Delhi Flying Club and Willingdon Air Station which were established in 1928-1929.
Very good condition - some wear along fold-lines. Boards are clean, a little rubbing on edges.
Scarce.

References:
Item Code:
MA8165
attachment: