Maps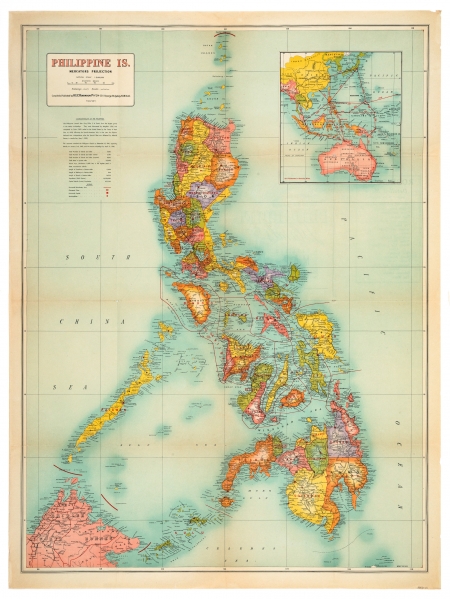 Artist / Author / Cartographer:
H.E.C. Robinson Pty. Ltd.
Title:
Philippine Islands - Philippine Is.
Date:
c1942
Medium:
lithograph, printed in colour
Size:
97 x 72 cm
Description:
A brightly coloured map of the Philippine Islands showing Railways and Roads, with an inset map of the Pacific and S.E. Asia showing Air Distances in Statutes Miles. Scale 1:2,027,520. "Map No. 321" printed at lower right corner.The map was compiled and published by H.E.C. Robinson Pty. Ltd., 221-3 George Street, Sydney, N.S.W., Australia during WW2.
A note below the title reads, "The Japanese attacked the Philippine Islands on December 10, 1941, capturing Manila on January 2nd, 1942 and the entire archipelago by April 10, 1942.
This is one of the more uncommon maps in the Robinson series of "Detailed Maps (Printed in Six Colours)."
References:
Item Code:
MA8135
attachment: