Maps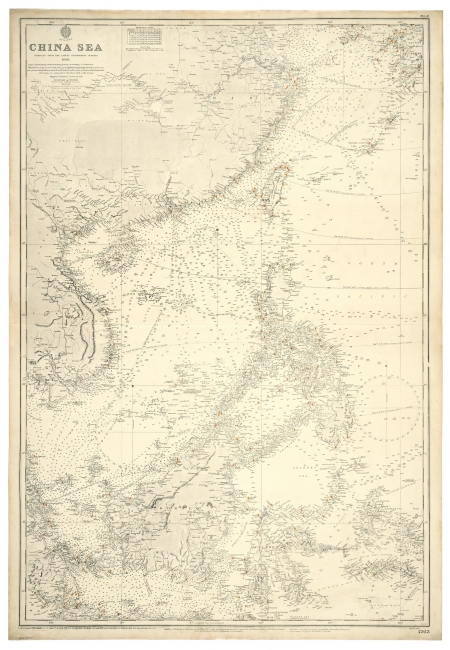 Artist / Author / Cartographer:
Hydrographic Office of the Admiralty
Title:
China Sea
Date:
1887 (1937)
Medium:
copper engraving
Size:
102 x 70 cm
Description:
China Sea compiled from the latest Government Surveys 1886 with small corrections to 1939. Soundings in fathoms.
Chart No. 1263 was first published as "China Sea" in 1887. This copy has large corrections to 1937 and small corrections to 1939.
The small manuscript correction for 1939 is in red ink, "TAI PANG" in place of "Taipoong Hr" in Bias Bay, just to the east of Hong Kong.
London. Published at the Admiralty 30th May 1887, under the superintendence of Rear Admiral Sir W.J.L. Wharton, KCB, FRS, Hydrographer. Large Corrections 1937. Small corrections 1939. Chart No. 1263.
References:
Item Code:
MA8196
attachment: