Maps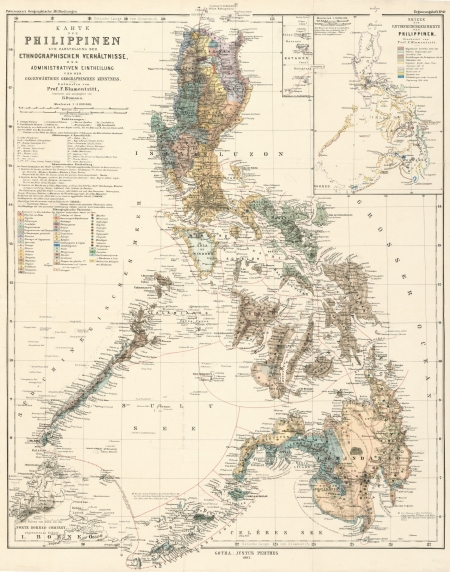 Artist / Author / Cartographer:
Blumentritt
Title:
Philippines - Kart der Philippinen
Date:
1882
Medium:
steel engraving, original colour
Size:
54.5 x 42 cm
Description:
Karte der Philippinen zur darstellung der Ethographischen Verhaltnisse, der administrativen Eintheilung und der Gegenwartigen Geographischen Kenntniss. Entworfen von Prof. F. Blumentritt, bearbertet und autograhirt von D. Domann. Massfsstab 1:3,000,000.
An attractive ethnographic map of the Philippines by Professor Ferdinand Blumentritt published by Justus Perthes at Gotha in 1882.
References:
Item Code:
MA3655
attachment: