OTHER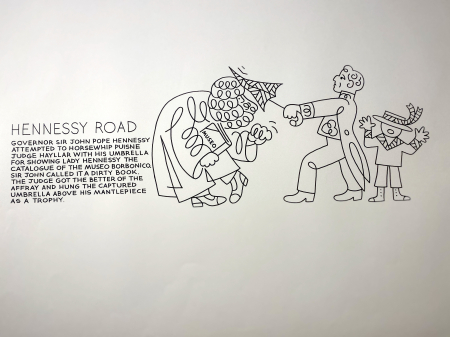 Artist / Author / Cartographer:
Hacker, Arthur
Title:
Hennessy Road
Date:
c1982
Medium:
ink
Size:
Description:
Hennessy Road.
Governor Sir John Pope Hennessy attempted to horsewhip puisne judge Hayllar with his umbrella for showing Lady Hennessy the catalogue of Museo Borbonico. Sir John called it a dirty book. The judge got the better of the affray and hung the captured umbrella above the mantlepiece as a trophy.
unsigned and undated drawing but c.1982. A study for Hacker's extraordinary Map of Hong Kong which was published in 1983.
References:
Item Code:
P7002
attachment: