Paintings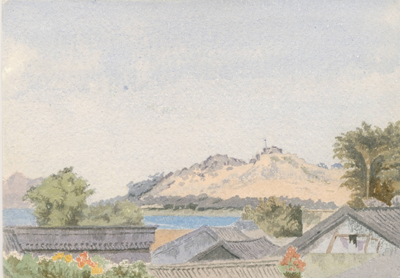 Artist / Author / Cartographer:
Jeffreys, Major F.V., R.E.
Title:
Macau sketched Dec 1898
Date:
1898
Medium:
watercolour
Size:
17.5 x 24.7 cms.
Description:
Inscribed in pencil verso, "Macau sketched Dec 1898".
Major Jeffries, F.V. was a Royal Engineer and an amateur artist. His wife was an accomplished botanical artist. They were living in Hong Kong 1898 - 1900. He painted a series of watercours while he was based in Hong and the New Territories. He was with the 4th Balloon Section of the Royal Engineers.
References:
Item Code:
P3283
attachment: