Photographs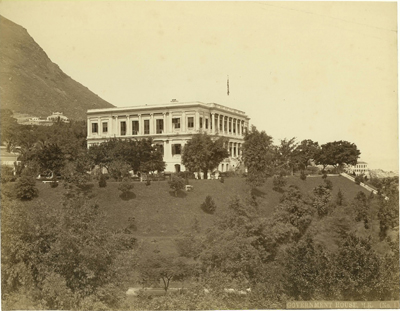 Artist / Author / Cartographer:
Floyd, William Pryor
Title:
Hong Kong, Government House
Date:
1870
Medium:
albumen print
Size:
19.7 x 25.3 cms
Description:
A well composed photograph showing one of Hong Kong's most elegant examples of colonial architecture. Government House was an imposing building standing on the hill above the city. This photograph appears to have come from a William Pryor Floyd album. A similar picture taken from the same vantage point appeared in a John Thomson book. It is another example of a photograph taken by "The Firm". "The Firm" was a group of 11 photographic establishments that operated in Hong Kong from 1860 to 1877.
References:
Wattis Fine Art - Hong Kong Early Photography 1858 - 1928 2008 page 4
Item Code:
P4002
attachment: