Photographs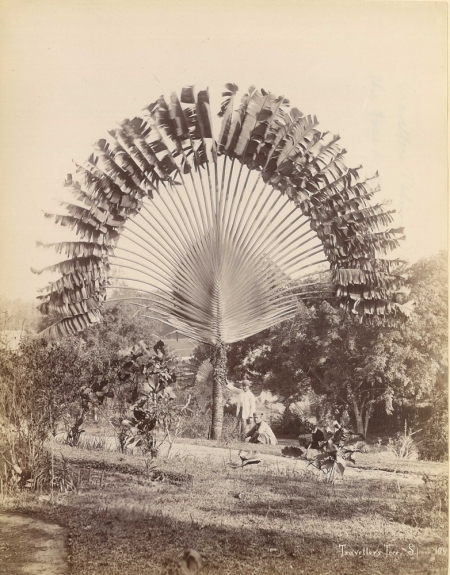 Artist / Author / Cartographer:
G.R. Lambert & Co.
Title:
Singapore - Traveller's Tree, S.pore 104
Date:
c1885
Medium:
albumen print
Size:
27 x 21 cm
Description:
A note states: Traveller's palm. So called because water is found at the base of the leaves.
Embossed G.R. Lambert & Co. Singapore.
References:
Item Code:
P6328
attachment: