Photographs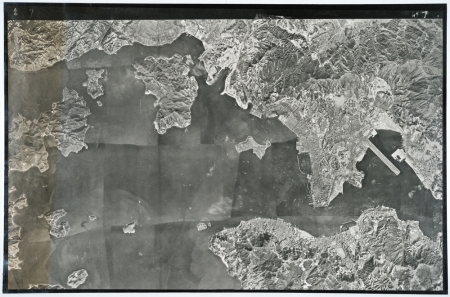 Artist / Author / Cartographer:
Hunting Surveys Ltd.
Title:
Bird's eye view of Hong Kong Harbour
Date:
1963
Medium:
photo
Size:
53.5 x 86.5 cm
Description:
Aerial photos taken by Hunting Surveys Ltd: Aerial Photograph No.5234(2700feet) taken on 25 January 1963. A set of 12 large photographs, including title page.
Hunting Surveys was a British aerial photography company. In 1963 it carried out the most detailed aerial survey of Hong Kong to date. Published in 1964.
Empson, Hal Mapping of Hong Kong 1992, pages 68,70 and 226.
"This is high level photography carried out by Huntings as part of their mapping contract. The airport runway has been extended into the sea, Causeway Bay typhoon shelter has become Victoria Park, The Tsim Sha Tsui East reclamation has commenced, and many other endeavours may be discerned."
References:
Item Code:
MA7962
attachment: