Photographs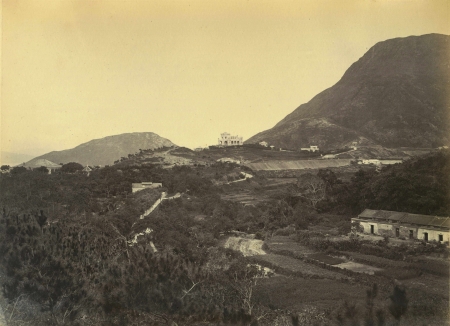 Artist / Author / Cartographer:
Floyd, William Pryor
Title:
Douglass Castle, Pokfulum. (Hongkong)
Date:
c1869
Medium:
albumen print
Size:
19 x 26 cm
Description:
A view of old Pokfulam with Douglas Castle on top of a hill and below High West, an even bigger hill, in the distance. The photograph was taken by William Prior Floyd.
In the 1860s the west coast of Hong Kong was a barren part of the island with hardly a house upon it except for Douglas Castle which stood on a knoll below High West. In the background on the left of the picture is Mount Davis. The row of houses in the foreground is Pok Fu Lam village.
Reference
Hacker, Arthur Hong Kong A Rare Photographic Record of the 1860s. Wattis Fine Art 1997. Pages 50 & 51.
References:
Item Code:
P6607
attachment: