Photographs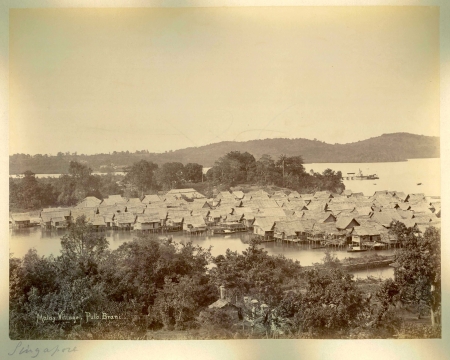 Artist / Author / Cartographer:
G.R. Lambert & Co.
Title:
Malay Village, Pulo Brani
Date:
c1890
Medium:
albumen print
Size:
21 x 27 cm
Description:
Titled in white, "Malay Village, Pulo Brani."
Oval chop of G.R. Lambert & Co., lower right.
National Museum of Singapore states:
"Several 'kampongs' (villages) existed on Pulau Brani, such as Kampong Selat Sengkir, Kampong Kopit and Kampong Telok Saga. The residents of these 'kampongs' eventually moved out in the 1960s to make way for the Brani Naval Base, which was officially closed in 2000. The Brani Container Terminal was opened on the island in 1992 while the Police Coast Guard Headquarters was built at the southern part of Pulau Brani in 2006."
References:
Item Code:
P6599
attachment: