Prints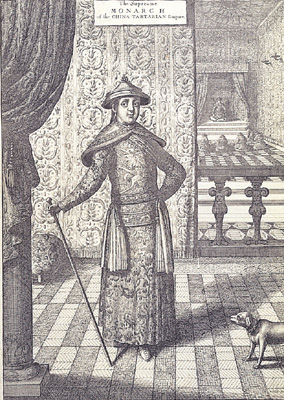 Artist / Author / Cartographer:
Hollar, Wenceslaus
Title:
The Supreme Monarch of the China- Tartarian Empire
Date:
c.1673
Medium:
copper engraving
Size:
29 x 20.5 cms.
Description:
Signed in the plate lower right. Engraving of a young Kang Hsi who became Emperor of China in 1661 at the age of six. The talented Czech artist, Wenceslaus Hollar, lived in England for a number of years during the middle of the seventeenth century.
References:
Not in Chater.
Item Code:
P650
attachment: