Prints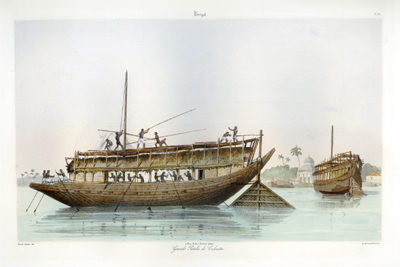 Artist / Author / Cartographer:
Paris, Admiral Francois-Edmond
Title:
Bengal - Grands Patiles de Calcutta; Large Patile from Calcutta
Date:
1841
Medium:
lithograph, later colour
Size:
23 x 37 cms.
Description:
No. 35. The large Patiles from Calcutta have cramp irons holding their planking together. They have huge cabins covered by a platform as long as the boat itself.
References:
Item Code:
P1646
attachment: