Prints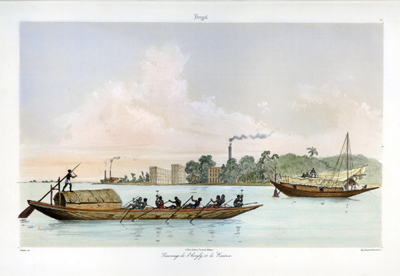 Artist / Author / Cartographer:
Paris, Admiral Francois-Edmond
Title:
Bengal - Pansways de l'Hoogly et de Kutwa. Pansways from the Rivers Hooghly and Kutwa area
Date:
1841
Medium:
lithograph, later colour
Size:
23 x 36.5 cms.
Description:
No. 37. There are many types of boats known as a Panway; they have no keel and are easy to sail. Most have a cabin with a thatched roof.
References:
Item Code:
P1648
attachment: