Prints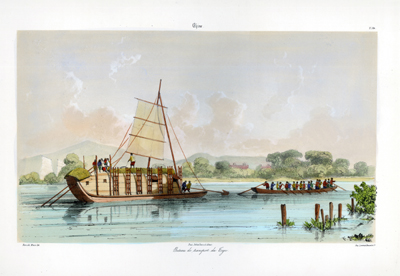 Artist / Author / Cartographer:
Paris, Admiral Francois-Edmond
Title:
China. Bateau de transport du Tigre Pearl River cargo boat
Date:
1841
Medium:
lithograph, later colour
Size:
21.7 x 36 cms.
Description:
No.64. The Canton trade brings many boats to the area carrying tea and other valuable commodities. They have a great deal of space and vary in length between 10 and 12 meters.
References:
AP10
Item Code:
P4852
attachment: