Prints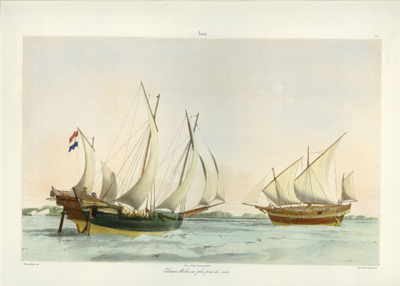 Artist / Author / Cartographer:
Paris, Admiral Francois-Edmond
Title:
Java - Caboteurs Malais au plus pres de vent Malay coasters sailing close to the wind
Date:
1841
Medium:
lithograph, later colour
Size:
23 x 36.5 cms.
Description:
No. 84. This coaster is completely Malay in construction. They are very short, the biggest being 20 meters long by 6 wide. Their bottoms are large and flat, the keel is straight and quite short.
References:
Item Code:
P1656
attachment: