Prints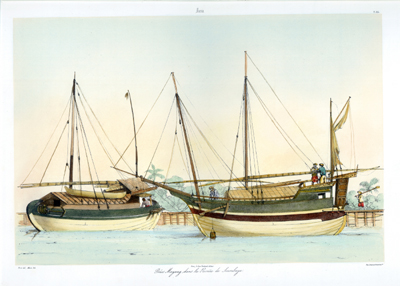 Artist / Author / Cartographer:
Paris, Admiral Francois-Edmond
Title:
Java - Praos Mayang dans la Piviere de Sourabaya Prao Mayangs in the Surabaya River
Date:
1841
Medium:
lithograph, later colour
Size:
25.5 x 37 cms.
Description:
No.85. This type of coaster is very common in the Malay Archipelago which is always the same shape but of varying sizes. They carry heavy loads very quickly and they are found from the Sunda Straits to the most eastern point of the Moluccas.
References:
Item Code:
P1657
attachment: