Prints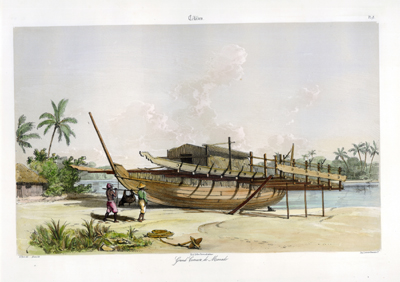 Artist / Author / Cartographer:
Paris, Admiral Francois-Edmond
Title:
Celebes - Grand Corocore de Manado Large "Korakora" from Manado
Date:
1841
Medium:
lithograph, later colour
Size:
23 x 36 cms.
Description:
No.98. This boat with two decks of oars was first seen at Manado, a Dutch base close to the northern point of the Celebes. This is the vessel used by the Malay pirates. They can travel at considerable speed.
References:
Item Code:
P1663
attachment: