Prints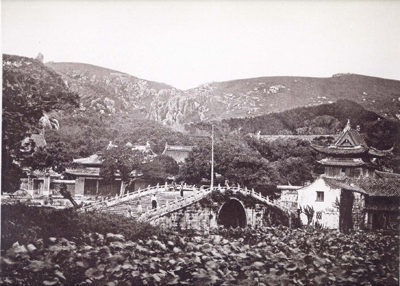 Artist / Author / Cartographer:
Thomson, John
Title:
Kwanyin Temple, Puto Island
Date:
c.1872
Medium:
collotype
Size:
23.3 x 30 cms.
Description:
Puto Island is one of the Chusan Archipelago. Puto was under the independent rule of the abbot of the great Buddhist monastry dedicated to the Goddess Kwanyin. The island was the chief Buddhist centre of the Empire.
References:
Item Code:
P2120
attachment: