Prints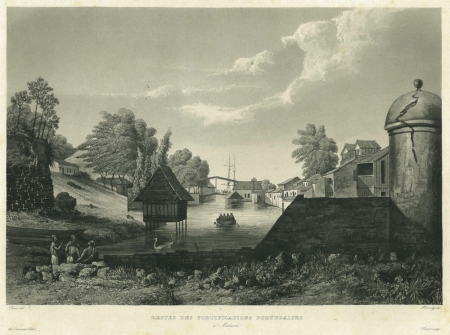 Artist / Author / Cartographer:
Paris, Admiral Francois-Edmond
Title:
Malacca - Restes des Fortifications Portugaises a Malacca
Date:
1830
Medium:
aquatint
Size:
22 x 32 cm
Description:
Drawn by Paris. Engraved by Himeley.
An early nineteenth century view of the old Dutch fortifications in Malacca on the south east coast of Malaysia. The original drawing was done by the Frenchman Francois-Edmond Paris who would later become an Admiral and also set up the Maritime Museum in Paris.
References:
Item Code:
P5693
attachment: