Prints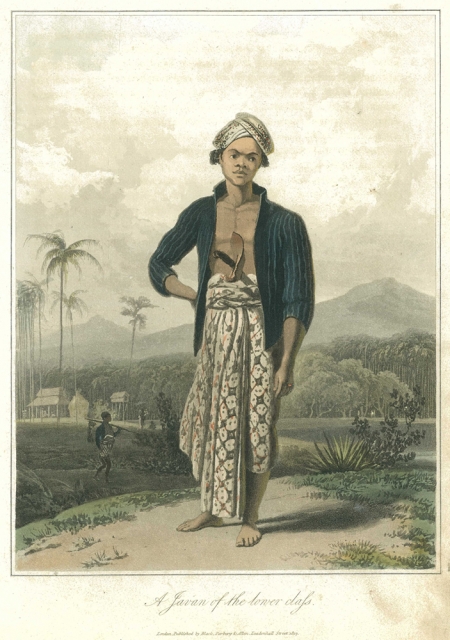 Artist / Author / Cartographer:
Daniell, William R.A.
Title:
A Javan of the lower class
Date:
1817
Medium:
aquatint
Size:
26.5 x 21 cm
Description:
A man in traditional costume stands with one hand on his hip and a kris tucked into his waistband. A small settlement can be seen to the left, with hills beyond.London, Published by Black, Parbury & Allen. Leadenhall Street. 1817. On watermarked paper, 'Smith & Allnutt. 1816. Plate 2 from 'The History of Java' written by Sir Thomas Stamford Raffles (1781-1826), published in two volumes, 1817.
References:
Item Code:
P5807
attachment: