Prints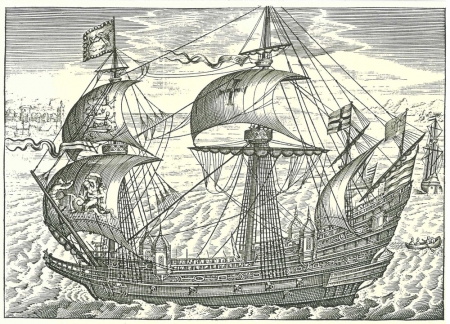 Artist / Author / Cartographer:
Unknown Artist
Title:
An English Galleon
Date:
(c.1600) 1906
Medium:
engraving
Size:
10.2 x 14.5 cm
Description:
An engraving of an English Galleon on the Pacific Ocean in the 16th century. A style of English galleon with 3 lions on on one of the sails and also standards or flags flying.
This probably represented a type of English ship that chased the Manila Galleon. From the 16th to 18th century Manila galleons or treasure ships were pursued by the English circumnavigators.
This picture was published in the early 20th century to illustrate early sailing across the Pacific.
References:
Item Code:
P6056
attachment: